LUT University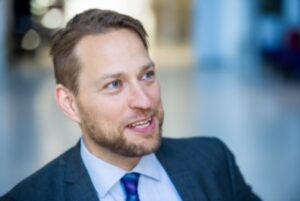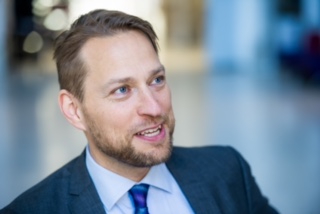 What are your key areas of research?
In brief, they are in international entrepreneurship, in international marketing and in international business. As for my background, originally, I was in international marketing, and I do some work in the marketing domain [still], but the core area now is in internationalization of SMEs and various aspects and elements within that domain.
What are you currently working on?
Of course, it's very much teaching and administration nowadays, but I have two current projects which relate to decision making in internationalization: Namely, how do managers and entrepreneurs make the decisions about the entry and exit [to international markets], and how they seize opportunities. I'm quite interested at the moment in corporate governance and internationalization and born globals/INVs, and we have been guest editing a special issue [on the topic] for International Small Business Journal with Stephan Gerschewski, Zaheer Khan, Natasha Evers, Pushyarag Puthusserry, and Tim King, And I have small multinationals themed research ongoing, for example a paper from this domain with Heini Vanninen and Rod McNaughton was just published in Management International Review. Then there is work about entrepreneurial ecosystems, Industry 4.0, digitalization and blockchain as well…
What are a few of your personal hobbies?
Well, I'm a boy scout and currently a cub scout leader. I've been a cub scout leader or a scout leader in three countries over the years, mostly of course in Finland. But in Manchester I was a cub scout assistant leader, and earlier in 1990s, I was involved in scouting in Wales as well. Then sports, I try to play basketball once a week.
Where will we see you next?
I'm attending the EIBA conference in Oslo in December and next spring I will be attending the academy of international business UK and Ireland Chapter Conference in Glasgow, where I am one of the track chairs, on the international marketing track together with my former doctoral student Alan Ahi, by the way.
What do you think about the IE Scholars community?
I've been involved in the IE Scholars community for years, running the doctoral colloquium tutorials in the past within the community. One of my first conferences ever was the McGill IE Conference in 2001 in Strathclyde, maybe the third conference I attended as a doctoral student, so IE community has always been close to my heart. I think that the community, the website, the newsletter, they're very good and I eagerly read the newsletter every time. There could maybe be meetings in some large events in the coming years again?