University of Turku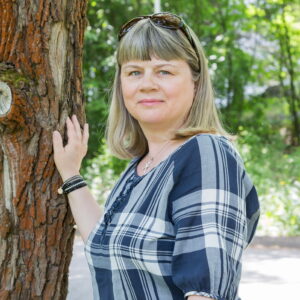 What are your key areas of research?
I graduated in the 1990s with a MSc degree in International Marketing, and went to work in the export department of a medium-sized industrial company. I soon
understood that many things I had learned in the business school were not applicable in the everyday international operations of SMEs.  When I returned to the university as a doctoral student, it was very clear to me that the focus of my research would be in SME internationalization. I have continued on that path since, although my research interests have naturally included many things over the years. Besides research on International Entrepreneurship, I have also conducted research on internationalization process of the firm, cross-border mergers and acquisitions (particularly related to the integration process after the deal) and the use of mixed-method research strategy in International Business.
What are you currently working on?
I usually work with multiple themes at the same time, so it is the case also at the moment. To start with, our research team got funding for a four-year research project on global mobility and cosmopolitan individuals (for details, see https://cosmoresearchproject.wordpress.com/) and that project started in autumn 2022. Besides that, I working on research related to the internationalization of grassroots entrepreneurs, dynamics of export performance and scaling in entrepreneurial internationalization, for example.
What are a few of your personal hobbies?
Niina Nummela: I have been a member of the Finnish Scouts and Guides since I was 7 years old. Although I am no longer actively involved in the weekly activities, this hobby has given me unforgettable memories, world-wide network of friends and very valuable experience of leadership from young age on. Me and my family like to spend time outdoors in the nature, go hiking and we also ski in the winter. I love to read all kinds of literature and the COVID pandemic brought me back to my old hobby – knitting.
Where will we see you next?
Niina Nummela:  I am most likely to attend the EIBA Conference in Lisbon in December. I have missed my international friends during the pandemic and it will be lovely to meet everybody again face-to- face. Hope to see you soon!