University of Vaasa, Finland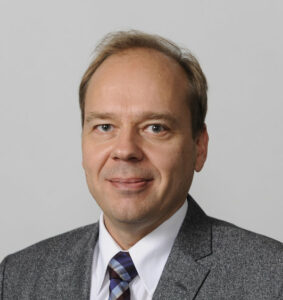 What are your key areas of research? 
My current research interests include the globalization process of firm, with particular interest in international new ventures, international entrepreneurial marketing, digitalization, and increasingly sustainable international business is the focus of my research.
If one looks at my research as a whole, it is very much focused on the interface of international entrepreneurship and marketing. I have found in this interface a clear research gap with many, many opportunities for publishing. It is clear that, for instance, international new ventures that suffer from the liabilities of newness, smallness and foreignness need to also conduct their marketing differently than larger organizations. Here, the concept of entrepreneurial marketing has proved to be particularly valuable. They need to, for instance, be more innovative, proactive and leverage resources of others when they conduct their marketing at global markets.
What are you currently working on?
Well, actually I have increasingly focused my research on sustainable international business. Of particular interest are international social ventures and sustainability practices of international firms. We have recently applied financing from the Academy of Finland to start a big project in this area and I hope it will be successful. And I'm quite sure this will keep me quite busy, as the environmental and societal challenges the world faces are of such big magnitude. What's keeps me also busy is that I'm leading the international business and marketing strategies research group at our university. Actually, there as well we are trying to address these sustainability-related research problems, and we have very promising doctoral students working on interesting topics in this area.
What are a few of your personal hobbies?
Well, I'm a big fan of horse riding nowadays. I started this hobby from complete zero level five years ago and now I'm doing it twice a week. I go and ride with Niki, that is the name of my horse. I have been practicing show jumping in latest years, but recently my interest has turned towards dressage. Besides this, I also like to play tennis and go to the gym regularly. In the summer, I also play golf.
Where will we see you next? (conference?)
Well, I think you can see me next at the Hawaii International Conference on System Science (HICCS). I will be there in beginning of January at the Maui Island in Hawaii, presenting our research on digitalization of early internationalizing firms. And then I also hope to be able to take part in the main AIB conference in summer in Warsaw, Poland.
What do you think about the IE Scholars community?
I very much appreciate the IE Scholars community. It's very interesting to see the newsletters in regards to recently published journal articles. I appreciate reading those. I also very much like the annual compilations of IE articles, which are available on the website. I look at them every time when they are published and see what the last years IE publications are [as a whole]. It gives a very nice overview of what type of research has been done during the last year.