A great contingent of IE scholars convened at the recent AIB UKI conference in the University of Sussex. The 'SMEs and International Entrepreneurship' session was fully subscribed, but IE-related topics were also included in sessions such as 'SME and International Marketing', 'International Business Strategy and Organisation' and 'International Business, CSR and Sustainable Development', showcasing the broad and deep impact of the research area.
A key feature of the conference was a Special Plenary session, entitled 'International Entrepreneurship: The legacy, the future' in honor of Professor Patricia McDougall-Covin and celebrating of 30 years of International Entrepreneurship research'. Organized by Marian Jones (Unviersity of Sheffield), the panel included Stephanie Fernhaber (Butler University), Becky Reuber (University of Toronto), Antonella Zucchella (University of Pavia) and Patricia McDougall-Covin. The plenary reflected on the genesis of IE, the development of this scholarly movement and thoughts on its continued contribution to grand societal and economic challenges. A photo from the session below.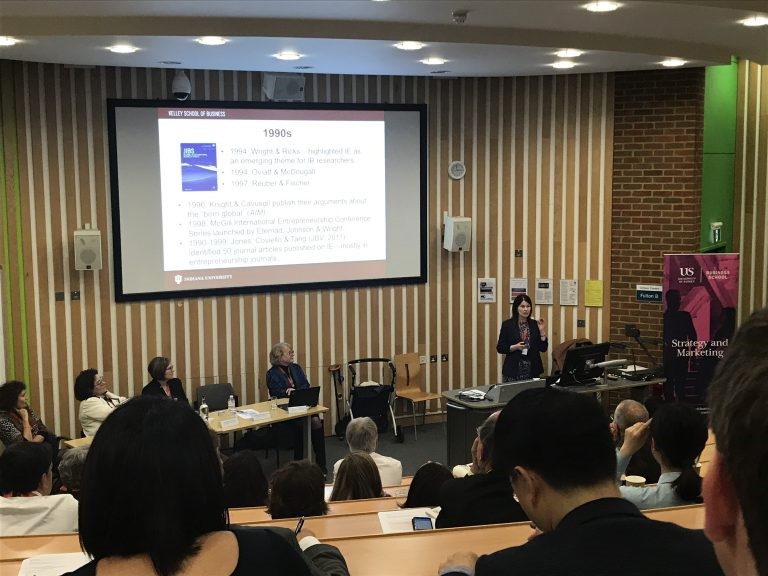 IE-Scholars thanks Sinead Monaghan, IE Ambassador for UK & Ireland, for both the photo and the contribution.